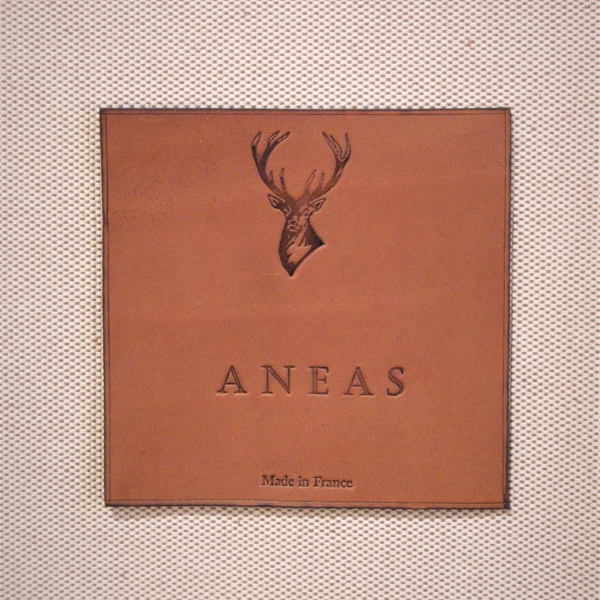 After a career in major French luxury houses such as Hermès, Jean Grabowski founded ANEAS, which was born from his passion for hunting, since he could not find on the market the products he was looking for and the quality he wanted.
In this world of hunting luggage, he wanted to give free rein to his creativity and use his knowledge in hunting to bring innovations that seemed essential to him like color or develop the luggage «travel» both useful and comfortable.
Having taken part in this adventure alongside the founder, it is quite natural that his son Alexandre and his wife Anne-Sophie decide to take over the family business at the end of year 2020. Owners of the very famous Domaine de Montchevreuil, in the Vexin region in France, which offers meeting event, weddings, luxury hotel rooms and hunts for small and big game, they add now a new business complementary to the others. Wishing to preserve to this universe, a practical side, casual chic, original and rugged at the same time with always the use of the finest french materials, they wish to give a new breath while retaining the unique know-how of ANEAS.
The luggage are all handmade craftsmanship in the workshop according to the same processes and finishes as the french luxury houses.
The manufacture, which is exclusively French, is carried out thanks to a know-how of excellence where, every step of the creation, from the drawing to the realization through prototyping, cutting and assembly, is carried out manually according to a method of craftsmanship.
As the only distributor, the collections are always offered exclusively on direct selling on its website, On top of this comes the creation of a Show-Room, within the Domaine de Montchevreuil, situated 50 minutes drive from Paris where you can now discover and acquire the products.
Welcome to ANEAS, the elegance of your passions !